01/04/2022
5 Advantages of Cross-border E-commerce from Singapore
innovativehub
---
Expanding your business overseas with conventional methods can be volatile. Fortunately, the emergence of cross-border e-commerce has reduced many risks and concerns associated with overseas expansion. Here are 5 advantages of our cross-border e-commerce solution for Singapore businesses looking to expand into Vietnam with minimal risk.
1. Set Up Your Business Seamlessly
Typically, setting up a business abroad can be time-consuming and requires a lot of man-hours. With B2C ecommerce abroad, you can set up your business seamlessly. There is no need to register your business or products as you will be selling to consumers from Singapore via ecommerce platforms. Furthermore, as part of Innovative Hub's full-service solution, we will set up the accounts for you.
2. No Distributors & Importers Required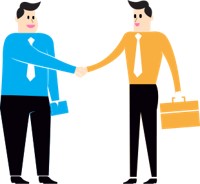 In conventional overseas expansion, your business typically has to source for and partner with distributors and importers to bring your products into the target market. Such partnerships often result in selling your products at discounted prices and losing control over how they are marketed and priced. In addition, most distribution agreements include exclusivity clauses, limiting your reach (and sales volume) to more in-market distributors over a long period.
Through Innovative Hub's one stop ecommerce solution, these limitations are negated, allowing your products to reach the target market directly at original prices. You can also reach larger audiences across multiple platforms that we work with in Vietnam. Find out more about our one stop ecommerce !
3. Save on Storage Costs Overseas
For small businesses, buying or leasing a warehouse space overseas to store your products can be costly, and may be more detrimental to your business financially at the early stages of product entry to a new market. It does not have to be that way.
Our cross border ecommerce platform solution enables you to ship your products to consumers abroad right from Singapore. Our partnership with end-to-end delivery services means you can continue to operate locally without incurring extra operational costs on overseas storage space!
4. Reliable End-to-end Courier Service
We mentioned earlier that our comprehensive solution enables your products to reach overseas customers from Singapore. Our dedicated delivery partners provide end-to-end delivery service, picking up the order from your preferred location and delivering them right to your customer's doorstep abroad. 
5. Great Option for Market Testing
Without the need for heavy investments on bulk exports, physical storage space and more, the cross border ecommerce platform solution that we provide is a great option for businesses to test their products in overseas markets due to its scalability. What's more, small businesses can now get up to 80% funding from Enterprise SG with our pre-approved solution under the Grow Digital Initiative by IMDA.
What are you waiting for? Leave us an enquiry, or reach out to us directly via WhatsApp today!