25/03/2022
Emerging Cross-border Ecommerce Market – Vietnam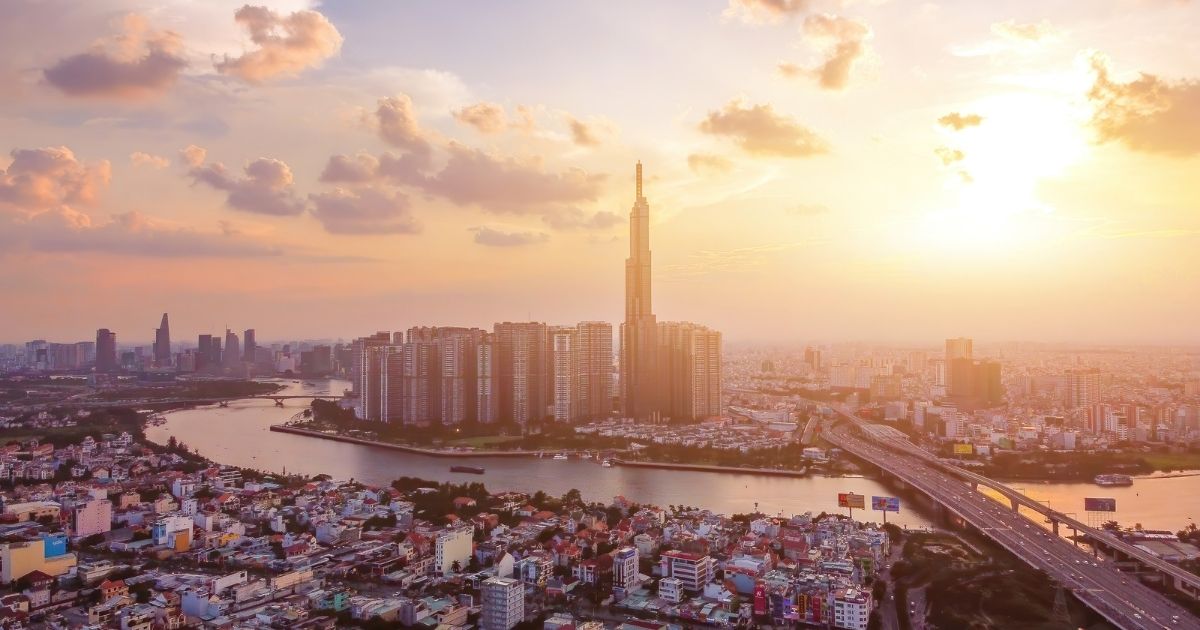 innovativehub
---
Vietnam cross border e-commerce has continued to experience significant economic growth in recent years, with huge potential for growth. Particularly in 2021, the e-commerce industry in Vietnam experienced 16% growth in sales compared to 2020. With ecommerce adoption in Vietnam increasing rapidly, coupled with benefits from Singapore and Vietnam's strong trading ties under the ASEAN Free Trade Area, there are many benefits for local businesses to venture into Vietnam cross border e-commerce and flourish in the market for years to come.
E-Commerce Landscape in Vietnam​ Rising Rapidly
During the pandemic, e-commerce has been a key distribution channel for consumption, supporting the maintenance of supply chains and increasing agricultural produce consumption. It was reported that total e-commerce sales hit US$13 billion revenue in 2021, and is forecasted to reach almost US$40 billion by 2025.
The rapid rate of digital adoption in Vietnam remains one of the key contributors to the significant rise of e-commerce in the country. As of 2021, it was reported that 7 out of 10 consumers in Vietnam have digital access. On average, the Vietnamese population spent 72% of their free time at home on digital activities such as browsing social applications, watching videos and shopping online.
The market entry of digital wallets and fintech also increased to 56% that year, resulting in the increase in digital payments via mobile devices, QR codes, and the demand for variations of instant loans. It was reported that Vietnam's online transactions between January to April in 2021 increased by 66% year-on-year during the same period.
Foreign Investment in Vietnam
With its political and economic stability, coupled with investor-friendly policies and a growing demand for consumption, Vietnam continues to garner strong interest from foreign investors around the world. In the e-commerce sector, a notable transaction took place, when Chinese powerhouse Alibaba Group recently invested US$400 million in a retail subsidiary of conglomerate Masan Group. 
Recognising the increasing demand of grocery-shopping online, the investment includes plans to onboard VinCommerce as the preferred online grocery retailer within the Lazada platform in Vietnam. Based on a report by Google, Temasek and Bain & Company, twice the amount of Vietnamese consumers have tried shopping for groceries online in 2020, Of which, it was indicated that more than 75% of them would continue grocery-shopping online post-pandemic.
Singapore SMEs receiving support to enter Vietnam's E-commerce market
Innovative Hub's Sales & Operations Director (SG) and Operations Manager (VN) visited our cross-border partner, Tiki Corporation, at their headquarters to strengthen relations and discuss strategies to better support Singapore sellers on their marketplace
Many Singapore businesses have recognised the market potential and the vast opportunities of Vietnam's e-commerce landscape. Right now, SMEs can look to establish themselves in this developing market easily, with support from the Grow Digital initiative by the Infocomm Media Development Agency (IMDA) and Enterprise Singapore (ESG). On top of financial funding support, this programme also provides SMEs with e-commerce enabler details to support the business' operations overseas. Innovative Hub Singapore is a full-scale e-commerce enabler that helps businesses with the planning and execution of an overseas venture. With our end-to-end B2C cross-border solution, Innovative Hub Singapore helps businesses venture into Vietnam's e-commerce space with ease, empowering you to stay local, go global.
Let us help you take the first step – drop us an enquiry, or reach out to us directly via WhatsApp today!