Abundex Singapore International
Overall, our experience has been very good with Alibaba.com and especially after Innovative Hub started to offer service and support to us a Local Service Partner, our trade lead and performance has improved dramatically since then. With new mini site developed by Innovative Hub, we are currently able to generate 70-100 enquiries per month for our cooking oil and coffee products in the Asian and Middle East region.
We also thank the staff of Innovative Hub for their help and constant training initiative to use the Alibaba platform most effectively. We know that business opportunities will grow with sincere efforts together.
ANP
On June 2018, we started on our Alibaba's minisite planning and development, and also participated in talks regarding to Alibaba. From the talks we attended, we realised that it is very convenient to use and of course, the speakers are very kind to share their experience with Alibaba to us.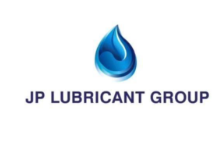 JP Lubricant
With the help from Innovative Hub, we have learnt the importance of high-quality product postings. Informative product details will build up the confidence level of the buyers and they will be more willing to contact us.We have improved from a 0-star supplier to a 2-star supplier in a short period of time based on these tips and the help from Innovative Hub support group.
Neuro Style
We started to apply Alibaba.com gold membership since 2014 when most of our products were ready. Alibaba.com assigned an account manager to us, who assisted us on the strategies and good practices, and she has been really helpful to our business development.
Freshening
We have the first order from USA buyers for a pallet of pets' wet wipes products for their first try. Buyers are closed by whatsapp but lead generated from Alibaba platform. It is good to know that the market trends: nowadays people care about their pets a lot and willing to spend more on them, which is same as the top selling of Tmall Double 11 2019, pets' products. We are keeping learning and improving our platform data on Alibaba.com, and we do hope we could get more sales from this platform.
Far East Foam
We feel that Alibaba.com is relatively quite easy to use. It is very user-friendly and the service and support we received from Innovative Hub was always fast and efficient. This is a good platform for both sellers and buyers to meet, especially during this pandemic. We managed to continue growing our business and building up our customer database worldwide without the need to travel as much. Joining Alibaba has definitely helped us grow our customer database.
Compass Armor
Before running the Alibaba platform, we only looked for customers through search engines and telephones or receiving inquiries through our companys official website. It's very low efficiency. The annual sales revenue was only several hundred thousand dollars, we had only 2 salesmen. By running the Alibaba platform, there were daily inquiries from all over the world, sales revenue increased 100% every year, and now there are 8 employees in the foreign trade department.