19/04/2021
What Types Of Ecommerce Business Models Should I Be Using?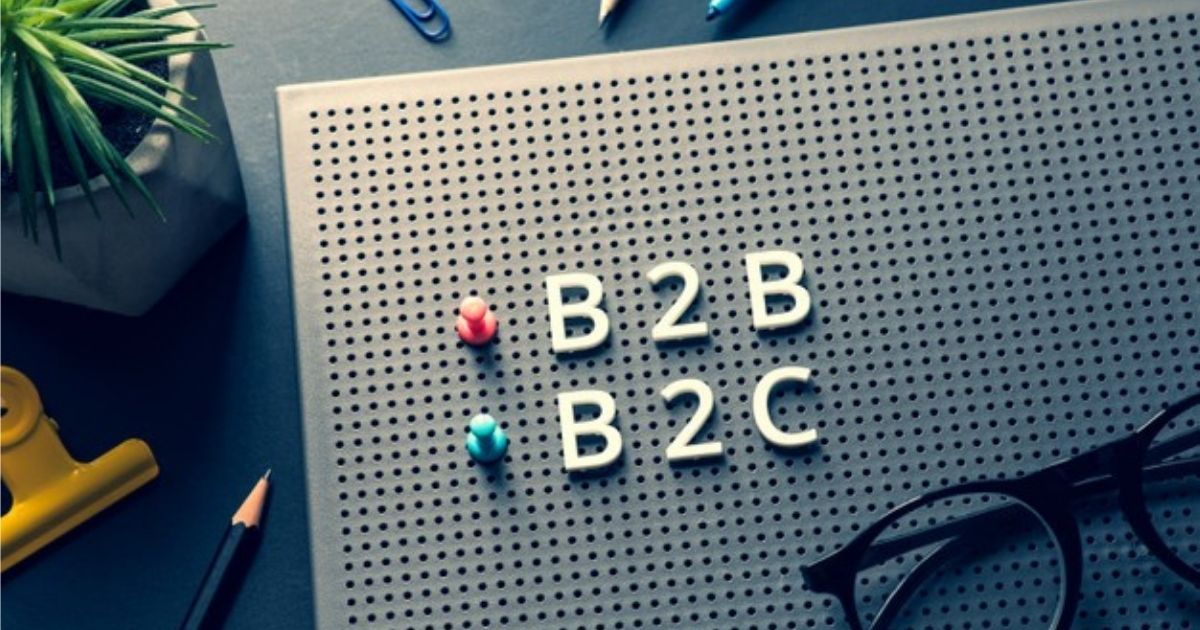 innovative-hub
---
What is Ecommerce?
Ecommerce refers to any form of business transaction conducted online, or in other words, it's the selling of products, goods, or services either through the internet or electronically. This means that every time you buy or sell something on the internet, you're partaking in Ecommerce.
As of now, Ecommerce is one of the fastest growing industries in the global market. Mobile commerce, or mCommerce, has had a huge impact on this growth though the expanding influence of millennials' comfort with shopping online. This industry can allow you to have a unique identity on the web, in addition, to helping you market and sell your products.
Types of Ecommerce Business Models
One of the first things to think about when it comes to Ecommerce is the type of business transaction you would like to be involved in. When thinking about running a business, what type of business model do you want to focus on? Is your business B2B, B2C, C2C, or B2B2C? Here are some types of ecommerce business models when planning for your business:
B2B: Business to Business
B2B is when businesses sell to other businesses directly. Normally, B2B companies provide a discounted rate for customers that buy in bulk.
B2C: Business to Consumer
The B2C sector is one of the most common ecommerce business models where merchants sell to customers who want to buy a small amount of goods.
C2C: Consumer to Consumer
C2C is relatively new compared to traditional ecommerce business models, where customers seek to resell items that they have already previously purchased. Most C2C sites allow customers to buy, sell, and trade items in exchange for a small fee.
B2B2C: Business to Business to Consumer
B2B2C is a collaboration process that combines B2B and B2C for a complete product or service transaction. A business developing a product or service partners with a business to use a particular service, such as an Ecommerce website to reach new markets and customers.
Pros & Cons of B2B Ecommerce
Pros of B2B ECommerce
Lower Financial Costs
The B2B industry is crawling with opportunities and can move thousands of products with only one transaction. B2B companies already know what they want and are quicker to buy, which means lower costs on your marketing efforts. It eliminates the need for a traditional physical store and is more convenient than having to rely on trade shows.
Increased Brand Reach
Ecommerce sites offer a big advantage for customers that aren't located in major cities and urban areas. B2B marketing allows you to revamp your business model so that it can be geared towards expanding your target audience. Many businesses have developed good search engine optimization practices, which helps drives more traffic to their product or service.
Data Analytics
Having everything digitized makes it much easier to collect data on your customers and track logistics. You can afford to take more risks and try more creative marketing strategies when you know exactly which products are selling best.
Cons of B2B ECommerce
Payment Security
Buyers run the risk of identity fraud and similar risks every time they enter personal details online. If your site or service doesn't reassure buyers that the check-out process is safe, you could lose them from buying your product altogether.
Logistics Issues
Buyers are often concerned that vendors don't fully understand the unique needs of the B2B customer experience. With careful research on vendors, you should be able to find platforms that provide specialized services for features such as purchasing workflows, and a diversified list of shipping options.
Customer Relationship
B2B marketing tends to take more time and investment. Buyers expect more personalized services from sellers due to the inability to touch the product. It's important to invest in a digital platform that provides transparent services where customers feel empowered to conveniently find solutions to their problems.
Conclusion
Now that you know more about the types of ecommerce business models, you're ready to take your digital needs to the next level. Starting an Ecommerce business can be attainable for anyone, so take the knowledge provided in this article and apply it to your own Ecommerce goals. With a buyer-centric strategy, you can take advantage of everything digital marketing has to offer by moving away from traditional processes and offering a seamless online buying experience through Ecommerce.