07/05/2021
6 Food And Beverage Industry Trends For 2021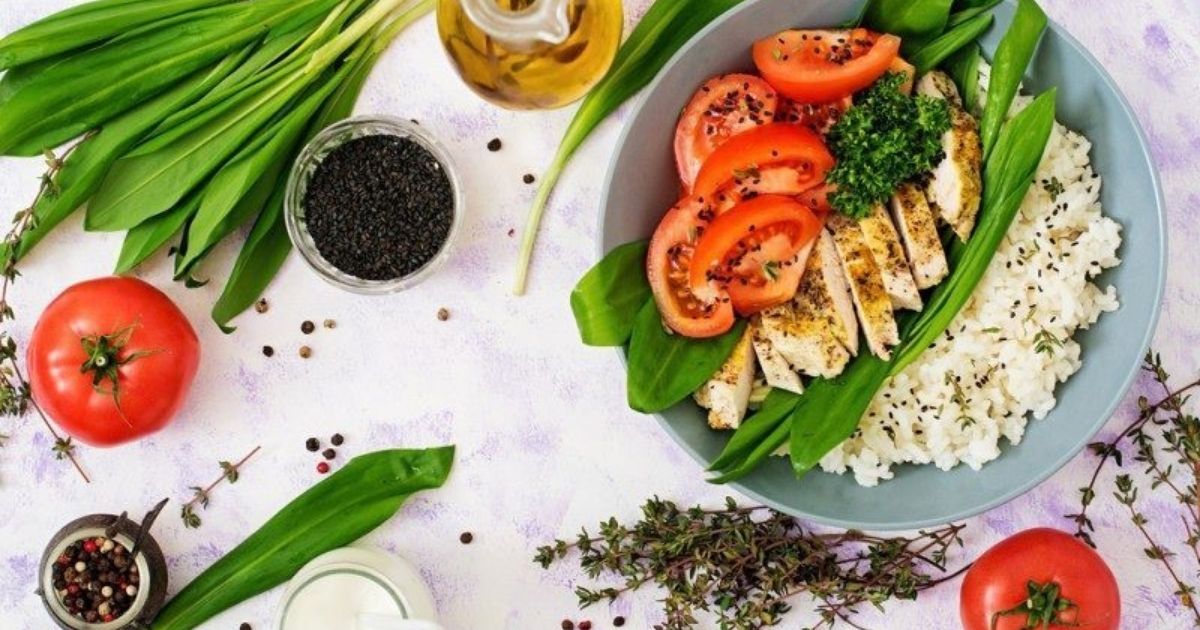 innovative-hub
---
The events of 2020 have shifted consumers' behaviours, mindsets, and approaches in many areas of life. Many industries, including the food and beverage industry, have felt the effects of these shifts. In this post, we're going to talk about 6 food and beverage industry trends for 2021. Throughout this post, we will assess how the COVID-19 pandemic has influenced these trends. To wrap things up, we will also talk briefly about the most popular food products of the past year and leave you with some information on selling food and beverage products on Alibaba.com.
What's going on in the industry? Let's check out the food and beverage industry trends together.
For the larger part of 2020, the global spread of COVID-19 changed people's lives in all corners of the world. Businesses began to operate at limited capacities, people were forced to stay at home and lifestyles changed.
Quarantining and self-isolation changed many people's habits. Some set out to improve their cooking skills while stuck at home, and others made changes towards healthier living. Many people turned to food for comfort during this stressful time.
Consumer behavior isn't the only shift we've seen this year. Factories and farms have shut down at different points in time in an attempt to slow the spread of the virus. Shutting down factories has the unfortunate consequence of delaying production and creating temporary shortages in some regions.
This year has been far from normal, which has definitely affected the food and beverage industry in many ways.
Top 6 Food and Beverage Industry Trends
Each of the factors that we mentioned above has made a different contribution to trends in the food and beverage industry. Let's take a look at the top 6 trends that we've seen on a global scale in the past year.
1. Plant-based food
Vegetarianism and veganism are two growing trends. People are making these lifestyle shifts for a variety of reasons, including promoting health and wellness, eliminating animal cruelty, and prioritizing sustainability.
Beyond Meat and Impossible Foods have been two major forces in this industry. They create meat substitutes from plant-based ingredients. Their products are available in grocery stores, restaurants, and even some international fast-food chains, including Burger King1. These brands are not the first to manufacture plant-based foods, but they grew in popularity due to their ability to produce meatless products that taste like meat.
The outbreak of COVID-19 has also led to a meat shortage in certain areas. The prices of items like chicken breasts and ground beef skyrocketed. It is the animal-based meat shortage combined with increasing interest in natural and organic products that contributed to the significant spike of retail plant-based food sales in the past year according to the researches2.
Meatless "meats" are not the only plant-based products that are on the rise. Some businesses, like Green Mustache, a Gold Supplier on Alibaba.com, produce snacks that are totally vegan to appeal to consumers that avoid animal products due to sensitivities, beliefs or the general desire for "better for your foods."
Since the market for this type of product is growing3, more businesses are emerging to fill that need.
plant-based food
2. Increases in fresh and frozen produce consumption
Although produce isn't a new trend, consumers are buying more fruits and vegetables than ever before to ensure an adequate intake of immune-boosting vitamins and nutrients.
According to a study done by 210 Analytics, IRI, and the Produce Marketing Association (PMA) in May 20204, fresh product sales saw a 14.3% YoY increase and frozen produce sales had an impressive YoY growth of 33.8%. Consumers were in their stock-up mindset and were turning to frozen produce to avoid multiple grocery store trips during the quarantine.
The spread of COVID-19 has sparked a revolution in the way that people view their health. Many people have set out to strengthen their immune systems to the best of their ability5 One of the best ways to get a healthy amount of these vitamins is through fruits and vegetables. This caused an increase in demand for produce.
Since Vitamin C is widely known for its immune system support and oranges are known as a good source of this vitamin, sales for oranges and orange juice saw a significant increase.
The increase in produce consumption will likely go on for years to come since improving immune system health was just one catalyst for this change. The popularization of plant-based diets that we mentioned also comes into play, but we will talk more about this later.
3. "Premiumization"
Spending extra money on premium products, including premium foods that emphasizes the superior quality and exclusivity, is referred to as "premiumization".
As we mentioned, people have had many different mental and emotional responses to the pandemic that have influenced food and beverage consumption. As the "self-care" and "treat yourself" mentalities continue to grow in popularity during the pandemic, pampering and treating yourself with premium food has become even more important, as a way to cope with the tough times.
The inability to travel and enjoy other outdoor activities has freed up many people's budgets leaving them with money to spend. Researches also show that millennials and Gen Z make premium purchases far more often. In addition to the superior quality and greater performance – the 2 most obvious characteristics of premium products that justify a higher price point, the young consumers also cite emotional reasons that align with their "treat yourself" state of mind. Brands should leverage the "premiumization" trend in order to tap into Gen Z's growing purchasing power.
Although the world slowly begins to open back up and people can begin to go out again, premiumization is predicted to become even more popular in the coming years. According to a report published by MarketWatch6, the global premium chocolate market is expected to grow at a compound annual growth rate (CAGR) of 7.28% from 2018 to 2022.
4. Increase in demand for spices and condiments
A common quarantine hobby was picking up cooking skills. People who were used to being on the go and regularly eating food from restaurants began to learn their way around the kitchen.
As people discovered new recipes, they often needed spices and condiments that they hadn't purchased before. In fact, the first quarter of 2020 saw a 67% year-on-year increase in ingredient and condiment sales on Alibaba.com.
This trend probably will not be sustainable for long, because at some point, people with the demand for these products will eventually build well-rounded spice and condiment collections. This will cause a decrease in demand.
Of course, there will still be some demand for these products, but it will likely not be as high as it was when it surged earlier in 2020.
spices and condiments
5. Production uncertainty
Different countries, territories, and municipalities have gone through lockdowns at different times over the course of the past year. Some situations called for factory shutdowns that lasted a week or two while other shutdowns lasted for months.
According to the World Bank, developing countries have had the most issues with food shortages and supply chain disruptions in the past year7.
In the United States, however, there was never a real issue of food shortage8 since the country already produces an overabundance of food, but people were scared that there would be. This caused people to panic buy.
Tyson Foods, an American meat manufacturer, had several shutdowns in large plants which led to fear of shortages over the summer9. Smithfield was another American meat factory with similar closures.
6. Preference for sustainability
Over the past couple of years, more people have started taking action and prioritizing sustainable living. The motivation for this shift comes from the collective desire to reduce the global carbon footprint and preserve the non-renewable natural resources on this planet.
Researchers propose that a plant-based diet is better for the Earth10 than a diet that is centred around meat and dairy. While some environmentalists totally rebuke the consumption of animals, the general consensus is that the world would eat less meat.
The manufacturing of plant-based food that we mentioned above is also related to this preference for sustainability. The idea is that it is much more resource-efficient and eco-friendly to raise crops than it is to raise animals.