27/05/2022
Vietnam Landscape: 6 Advantages Of Doing Business In Vietnam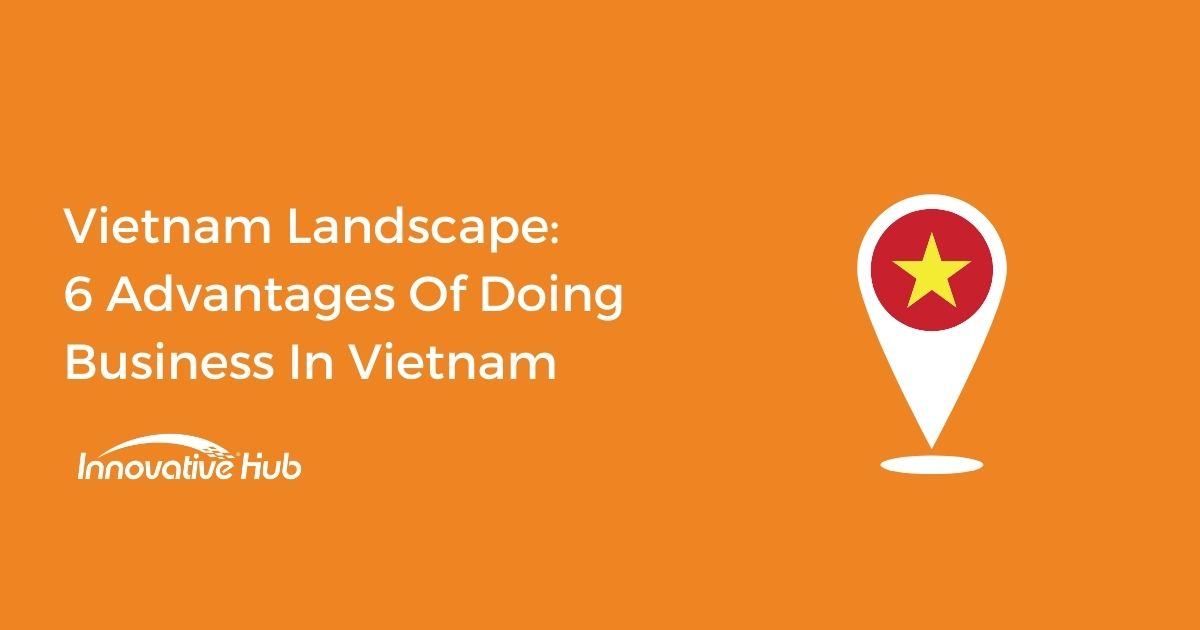 innovativehub
---
While still considered a developing country, the exponential economic growth of Vietnam in recent years has attracted much interest from foreign businesses in doing business in Vietnam. In this article, we explore the various factors that make Vietnam a hotbed for overseas businesses to enter the market now and for years to come.
Economic and Social Outlook
Although many countries experienced a decline in GDP in recent years, Vietnam has been one of fastest-growing economies among ASEAN markets that experienced GDP growth. In particular, Vietnam's GDP in 2021 was at 2.58%, with an expectation to reach 6.5% in 2022.
As of end 2021, Vietnam's total population was 98.56 million, the 8th largest population in Asia, and 15th largest population in the world. Of this population, fifty-three percent are under thirty-five years old, and about half of the population are employed, trending towards a fast-rising middle class with purchasing power.
Skilled Young Workforce
For a business looking to enter into other foreign markets, labour costs in the country will be one of several concerns. Fortunately, businesses do not need to worry about the common dilemma of prioritising between hiring skilled labour and managing labour costs.  
For businesses starting in Vietnam, the country currently boasts an increasingly large pool of young, literal and highly skilled workforce. On top of that, the country's labor cost is fairly competitive.
Strategic Location
Another advantage of doing business in Vietnam is its favourable strategic location in the region. The country's long coastline provides clear access to the main global shipping routes. Located in the same space with the Pacific Ocean and neighbouring countries such as China, Thailand, Cambodia and Laos, Vietnam provides geographical advantages for international trade and shipping. 
Additionally, Vietnam is in close proximity to Southern China's manufacturing hub, one of the largest trading hubs in the world. This geographical advantage is a huge draw to investors as it provides opportunities for them to gain access to Southern China's supply chains.
Infrastructure Development
The development of infrastructure plays an important role as one of the key pillars contributing to a market's economic growth. The government in Vietnam recognises this importance, and are prioritising the development of infrastructure and transport to keep up with the fast-growing economy quickly. 
These include investing heavily in developing multiple expressways, international airports, high-speed rail roads, seaports and hospitals. As exporting is one of the key contributors to the country's economic growth, the development of these infrastructure is expected to improve cargo transport capacities significantly for increasing trade volumes.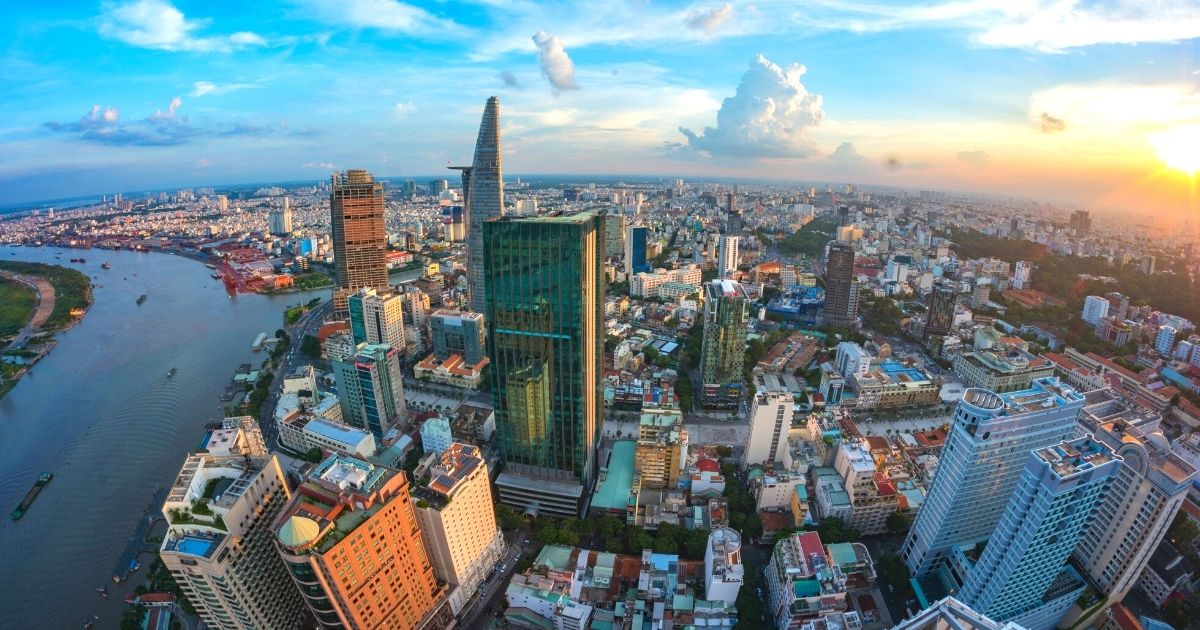 Regional Free-Trade Agreements
Being a member of the World Trade Organisation (WTO) and ASEAN, Vietnam is part of a larger ecosystem with favourable trade relationships among multiple countries around the world. Regionally, Vietnam is part of the ASEAN Free Trade Area (AFTA), which enables free trade of certain products among countries within the region.
Vietnam's involvement in the Regional Comprehensive Economic Partnership (RCEP) also opens up businesses to preferential access of benefits regionally. Of which, key benefits include tax elimination on more than 90 percent of goods traded among the RCEP ecosystem, preferential market access for certain products in specific RCEP markets, regional cumulation provisions, streamlined customs processes and enhanced trade facilitation provisions.
Vietnam's favourable trade agreements with a wide range of countries around the world is an important factor in attracting foreign business to venture into the Vietnamese market.
Strong Foreign investment in Vietnam
In 2021, Vietnam registered over 31 billion US Dollars in Foreign Direct Investment (FDI). Among multiple investors, Singapore was the top investor in Vietnam, contributing to more than 10 billion US Dollars worth of investment.
Recognising that foreign investment is an integral contributor of Vietnam's economic growth, significant efforts have been made by the Vietnamese government to improve regulations on foreign investment. The country's foreign investment-friendly policies have translated to its positive international ranking. As of the Doing Business report last published by World's Bank in 2020, the country comes in at the 70th position out of 190 economies. 
Recent amendments to Vietnam's Investment Law enable more allowance on foreign investment in the country's businesses. Following the removal of foreign investment shareholding cap (49 percent) in 2021, many public-listed companies now have full discretion to determine their own percentages of shareholding by foreign investors.
This change provides more opportunities for businesses to invest in Vietnam's upcoming sectors, including Processing & Manufacturing, Logistics, Wholesale and Retail, Science and Technology, and new areas such as E-Commerce.
Conclusion
Vietnam is quickly emerging as one of the markets with high potential growth among ASEAN countries. Its high potential is attributed to key factors such as economical growth, availability of skilled labour, investment-friendly policies and more. These factors create favourable opportunities for doing business in Vietnam and being successful.
Want to know how you can enter the Vietnam market? Get a consultation with us today at no cost, and let us help you explore suitable business opportunities there!